Frequently Asked Questions
Most asked
WHAT KIND OF VOICES DO YOU HAVE?
---
We have male & female voices. styles & genres include:
We know that different audio projects require different voice tones, accents and dialects. So we provided you with professional voice over talent with a variety of voices and styles to compliment any mix, beat, product, promo, video project or genre of music that you may be working on.

I told you

!

We Got You!
---
OK, BUT HOW CAN I USE THESE VOICE OVERS?
---
For example: You might have a Hip Hop Radio Station, so you want a urban voice for imaging your station. Or you might be working on a Reggae mix this week to put on Youtube or your website, so you might need a Jamaican/Caribbean accent for that authentic Dancehall flavor. Maybe you're a music producer / beat maker and you need a sexy female voice tag for that slow beat or a beat tag with a street sound to protect the stash of trap beats to sale online. For 3 famale voices you might like right from the jump, click here. We're producers over here! So you already know… We Got You!
---
WHAT IS A: DJ DROP, VOICE TAG, BEAT TAG, NAME TAG, RADIO DROP, PRODUCER TAG, PROMO, DJ INTRO?
---
All of these terms can go into one category "Custom Voice Recordings". Used to: identify, brand, protect or promote anybody, anything or any place. Custom voice recordings are used anywhere audio can be used. Examples: Beats, Mixes, Songs, Video, Websites, Live Shows etc. and the list goes on! Custom voice recordings are used for any audio or video content where a voice is needed. Including but not limited to: Online, Radio, TV, Video content & Ads or any kind of Social media marketing & promotion. No matter the platform. Thebeatbosshd.com
---
HOW CAN I MAKE MY OWN DJ DROPS?
---
Making the best DJ Drops & Voice Tags require writing fun & creative scripts, this way the recordings will get the attention of your audience and the voice artists or you will have fun recording them. (Keep that in mind) Now, If you don't know what you want your voice tags to say, just contact us here, and we'll help you write a catchy script or you can listen to some of our dj drop samples. Click here to get ideas. Do I need to say it… We Got You! You can also checkout BeatBossTV for how to, tips & tricks videos. Click here.
---
DO YOU HAVE GENERIC DJ DROPS OR PACKAGES?
---
Yes, we have dj drop packages that have been pre-made, which may already contain DJ drop scripts that you might like. All you have to do is give us your dj name and we'll record your name to those drops. For DJ drop packages click here.
---
WILL MY VOICE TAG HAVE SOUND EFFECTS?
---
It's up to you. Once you have chosen the voice that you want, next decide on the effects that you want. Or you can dowload single sound FX from our library and creative Here's the 3 options that we offer: Dry example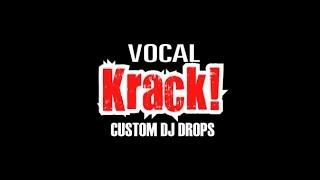 1. Dry or No Effects: These recordings will have No Effects on it. Such as reverb, delays, stutters etc. just a clean hi-def recording. With this option you will get:
VxFx example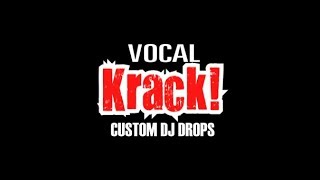 2. Voice Effects or

VXFX

:
We will add stutters, delays or reverb to the vocals only.

With this option you will get:
1 version with voice effects.
1 Dry version. (No FX)
SFX example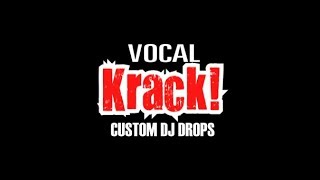 3. Sound Effects or SFX

: This version is fully produced with

voice fx & background sound fx

such as crashes, booms, swishes etc. & vocal effects.

With this option you will get:
1 version with sound effects
1 version with voice effects.
1 Dry version (No FX)
---
---
Turnaround time & delivery info
WHEN & HOW WILL I GET MY ORDER?
---
After you purchase you'll be taken to a success page letting you know that we received your order. You will see this video, follow the instructions in the video.
Please confirm your order A.S.A.P. for a smooth delivery process. Turnaround time: Orders are delivered in 1-4 days after you have checked your order to make sure everything is correct. How your oder will be delivered: Once your order is complete we'll send you completed files to the email that you provided upon purchase via Wetranfer.com. Please be sure to check that you have used the correct email,
---
---